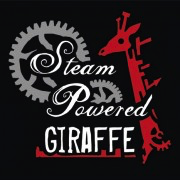 Steam Powered Giraffe is a steampunk band that worked on the soundtrack for
SteamWorld Heist
. They appear in the game as a band on an everlasting space tour around the different
Space Bars
where
Captain Piper
and her crew can recruit new team members.
While brainstorming ideas for the Collector's Edition of SteamWorld Dig with Image & Form, James Morgan at IndieBox asked Steam Powered Giraffe to make a bonus song for the Dig soundtrack included in the Collector's Edition. Then during E3 2014, a deal was sealed for the entire SteamWorld Heist soundtrack.
On 25 November 2014, this deal was finally confirmed in an Image & Form blog post - Steam Powered Giraffe would provide the soundtrack and in-game music for SteamWorld Heist.
"When asked if we would like to collaborate with Image and Form on their next SteamWorld game we immediately said yes!"
David Michael "The Spine" Bennett of Steam Powered Giraffe.
Appearences
Edit
Music Videos
Edit
Prepare for Boarding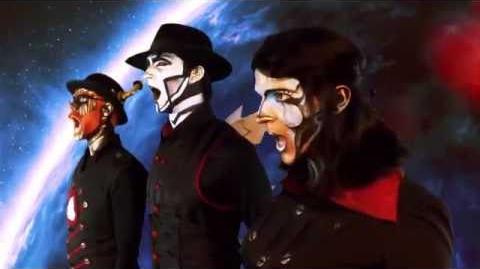 The Stars
Ad blocker interference detected!
Wikia is a free-to-use site that makes money from advertising. We have a modified experience for viewers using ad blockers

Wikia is not accessible if you've made further modifications. Remove the custom ad blocker rule(s) and the page will load as expected.